Efod - Beautiful, Fast & Free Shopify Theme
See the preview below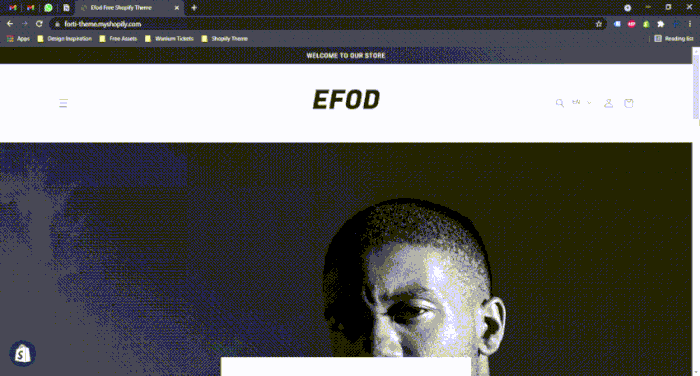 Why Efod?
We do understand, that conversion is the most important thing for your business. That's why we are here to help you maximize conversion. Efod are developed based on shopify v0.2 OS, what's matter to you? It's run faster.
Remember, the faster your website means the faster they will convert to payment.
Efod are great for man clothing business with any catalog size. Give it a shot by download our theme. Click the button below to download .zip file.
Or, you can preview the theme use the password: plemeu
Even it is free and unofficially launch on shopify theme store, if you need more help to customize more our theme, just drop us an email.
Features & Version Updates
Main Features (Current version v0.2):
Popup bar with newsletter integration
Popup bar comes with 3 different layout option: Full popup, Side right and Side left
Basic 3 color options: Accent 1, Accent 2 and Gradient
Style customization:

Color customization
Layout width customization